Summary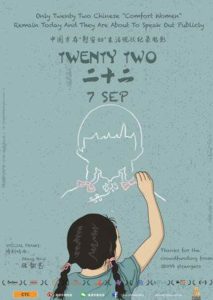 A powerful portrait of survival, aging, and memory. It is a difficult subject matter, but also an essential historical document.
History sometimes has a way of getting muddled in the pursuit of political and personal aims. Chinese director Guo Ke's TWENTY TWO (二十二) shreds away agendas and simply examines the surviving people at the heart of a war crime.
Of the 200,000 Chinese women that the film estimates were forced into sex slavery during the Japanese occupation of World War II, only 22 elderly women were still alive at the time of filming. Expanding on Guo's directorial debut short Thirty Two, released in 2012, it follows the daily lives of the survivors.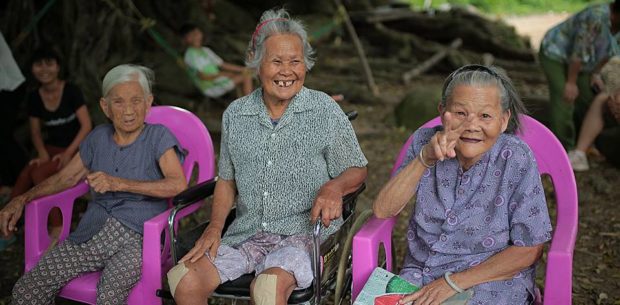 Guo's subject matter is a difficult one, yet his presentation is simplicity itself. Taking an observational approach rather than an intrusive one, his lens is just as likely to fall on rain as it hits an awning or sun over a field as it is on the women themselves. Some of these women are now in nursing homes or other facilities, and Guo is concerned with them being forgotten there.
Which makes the reason for this documentary all the more powerful when Guo reminds us of it. Fragments of memories are expressed to camera, recounting tales of brutality and torture. Several women tell Guo of their rape and abuse before breaking the conversation to tell him they no longer "feel comfortable talking about it."
For all of the arm's length approach, the documentary never wants us to forget the atrocities. As one interviewee observes, it is insufficient to call them 'comfort women' or any other euphemism. These are victims who were forced into sexual slavery during World War II. The continued survival of these women is a reminder of their state-sanction assault, and mere observation of their later lives is enough to make a firm point to their aggressors.
TWENTY TWO was originally presented at the Busan International Film Festival back in 2015, but this global release (recut by The Assassin editor Liao Ching-Song) fulfils an intent to spread the story of these women across the world. "I did not want these women lost to history," said Guo at the time. Thanks to this powerful document, hopefully they never will be.