Summary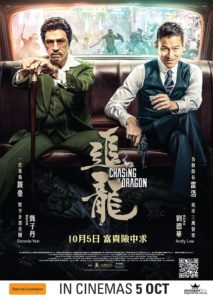 A throwback to a different era in more ways than one, with Donnie Yen and Andy Lau finally joining forces for a genre thriller against the backdrop of corruption and British Colonial villainy.
If you're a fan of Asian cinema and of a certain age, you'd be forgiven for thinking Donnie Yen and Andy Lau were in every other movie coming out of Hong Kong in the 1980s and 1990s. So it's staggering to think that the retro crime thriller CHASING THE DRAGON (追龍) is the first time they've starred together in major film.
Yet directors Jason Kwan and Wong Jing's movie taps into that history. A remake of sorts of the award-winning 1991 film To Be Number One, it follows Crippled Ho (Yen), an illegal immigrant who sneaks into Hong Kong in 1963. Together with Chief Detective Sergeant Lee Rock (Lau), he climbs to the top of the underground as a drug lord. As with previous version, it traces their rise and fall in the lead-up to the beginning of the end with the Independent Commission Against Corruption (ICAC).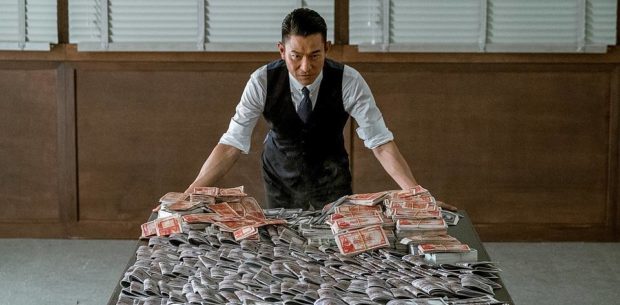 Reprising his role from the trilogy of Lee Rock films from the 1990s, Lau's presence is a conscious callback in more ways than one. The vibe is set by the repeated use of Donny Hathway's 'The Ghetto' on the soundtrack, putting the former district of Kowloon Walled City on par with the mean streets of New York of the era. It's a wild and untamed frontier where the cops are as bent as the drug lords, and one where the grainy aesthetic constantly reminds us that style and substance are often one in the same. Bonus points for the CG rendered planes constantly reminding us that flying into Kai Tak Airport was a harrowing experience.
There's been a trend of revisionist colonialism cosplay in films about India over the last year, from Viceroy's House to Victoria & Abdul. Yet a post-Handover CHASING THE DRAGON take a different turnt by firmly making a stance about the negative influence of the British on Hong Kong culture, personifying their villainy in the form of a crooked and racist cop (played by Bryan Larkin). Much of the film's third act tension comes from Ho's wish to take him out, and Lee Rock's knowledge that it would change their world forever.
Yet even with vastly different political landscape to the 1991 film, and the potential for a post-colonial deconstruction, Wong Jing's script still takes a light touch with narrative and keeps us in action-thriller territory throughout. A subplot about Ho's brother being addicted to heroin, for example, is really only there to set up a later conflict. The 54-year-old Yen's martial artistry may not be as frenetic as it once was, but respective restaurant and alleyway fights are energetic and cheeky. It all culminates in a creative use of a bulldozer, unsurprisingly for a film that manages to pepper its violence with a fair bit of humour.
Even if you haven't seen earlier versions of this tale, or know the story behind real life gangster Ng Sek-ho's dealings in the Golden Triangle, you'll spot the ending coming from a mile off. Nevertheless, CHASING THE DRAGON is a relentlessly fun genre picture that is a welcome return to form for all parties involved.