Bond. James Bond. Is there a name more synonymous with spying, tuxedos, and shaken cocktails than the British secret agent? Join me as I read all of the James Bond books in 007 Case Files, encompassing Ian Fleming and beyond. For Your Eyes Only: there's potential spoilers ahead.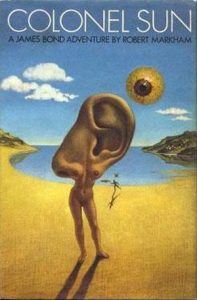 Ian Fleming was dead: to begin with. There was no doubt about that. Yet his most famous creation has survived him by over half a century in film and print. COLONEL SUN was the first chapter in that renewed legacy. It could have easily been the last.
The 1968 release came at a time of transition for 007. Sean Connery had tired of playing the role on screen, and the hunt was on for a new James Bond. After Gildrose Productions (now Ian Fleming Productions) was turned down by author James Leasor (The Sea Wolves), this first official continuation was written by Kinglsey Amis under the pseudonym Robert Markham. In fact, the plan was to release a series of new Bond books under the Markham moniker. History had other plans.
In a retrospective review, The Guardian's John Dugdale labelled this the "weirdest of all" Bond books, and he's not wrong. While Amis seemed like an obvious choice for a successor to Fleming – having published both a critical analysis of Bond (The James Bond Dossier) and a satirical manual for potential agents (The Book of Bond, or Every Man His Own 007) in 1965 – the Lucky Jim author's style didn't immediately gel with audience expectations.
The loosely plotted COLONEL SUN sees M kidnapped by enemy forces, ones who very nearly take out 007 in the process. Following his narrow escape, he chases the trail to the Aegean Islands where Bond uncovers a connection to the nefarious plans of Colonel Sun of the Chinese People's Liberation Army.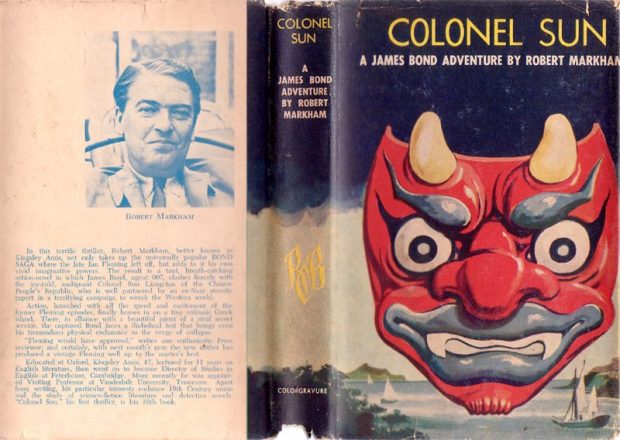 The Chinese connection is an interesting turning point for a series that had a binary view of global politics. Fleming was gradually drifting away from the Soviets as villains in favour of the stateless SPECTRE, and here Bond works with the Russians to fight this new threat. Yet Amis creates a Colonel Sun who may not quite match Fleming's greatest villains for megalomania, but still manages to echo the writer's casual racism. Indeed, Sun is frequently referred to as just "the Chinese." It's perhaps reflective of Amis' own transition from an active Communist member to embracing the opposite end of the spectrum, something he wrote about only a year earlier in the essay "Why Lucky Jim Turned Right."
After drifting through exotic locales and obligatory Bond girls, one of the book's more memorable moments comes in Chapter 19, simply titled "The Theory and Practice of Torture."
"It came without warning, the first dazzling concussion of agony, as instantaneously violent as the discharge of a gun. He heard himself whimper faintly…After that, pain in bursts and thrusts and sheets and floods, drenching and blazing pain, pain as inexhaustible as the sea or the sands of the desert."
It's a mean-spirited affair that recalls Casino Royale's infamous torture sequence, although Sun perhaps pointedly refers to "a genital assault" as "so…unsophisticated." Yet given Sun's stated aim of nothing more than sadistic torture, and the physical ordeal he puts M through in a similar moment, it's hard to draw too close a line between this and classic Bond. Indeed, the assault involves a further denigration of Bond and another woman when the Colonel forces the latter to strip for the tortured agent and "caress him very lasciviously." Amis compounds this sexualised violence only pages later when the aftermath of "Some sort of rape-cum-orgy" is discovered.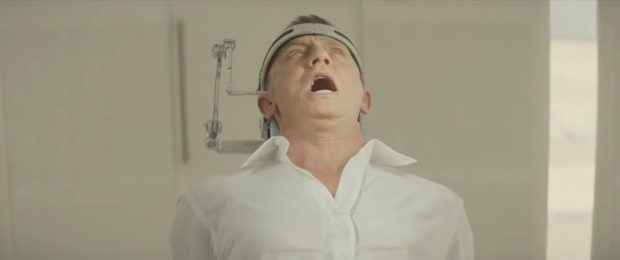 Which is unsurprising in a book where Amis doesn't seem to take any other pleasure in the characters. It begins with a golf game, and Bond ponders whether he's "going soft." Referring to Fleming's past adventures, and directly to the events of You Only Live Twice and The Man with the Golden Gun, Bond/Amis reflects: "It was certainly a far more sensible and grown-up routine than the round of gin and tranquillizers he had been trapped in only a couple of years back." Even so, the thought of becoming a businessman is "repugnant" to the secret agent. You're so boho, Bond.
Amis doesn't seem sure which is the better option though. When he isn't running M down, he's taking potshots at the women. When the sexy agent Ariadne comes on a little too strong, Bond's internal monologue uncharacteristically rejects the idea: "God! Bond's gorge rose at the vulgarity of it, the confident obviousness." Yet Bond, like Amis, seems resigned to the conventions of the form. After he "fought down his disgust" he concedes: "Of course. I don't seem to have any alternative."
While the novel sold well, it didn't immediately result in more Markham books. Indeed, Amis' plans ranged from the final death of Bond in a Mexican adventure, to a rumour of a story about an aged 007 coming out of retirement for one final adventure. Gildrose didn't give permission to the latter. Nevertheless, elements of COLONEL SUN continue to inform Bond's legacy, from M's kidnapping in The World Is Not Enough (1999) to an almost identical (and much complained about) torture sequence in Spectre (2015). Otherwise, this remains a strange little bubble in the history of James Bond.
James Bond will return…in James Bond: The Authorized Biography of 007.