Summary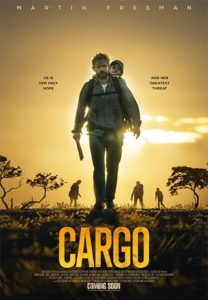 A terrific spin on the 'zombie' movie, weaving traditional Aboriginal narratives into an unforgiving landscape for an experience that's truly unique.
The zombie film has undergone some pretty radical changes between the late, great George Romero and The Walking Dead. What keeps us engaged with the stories is the core belief that humanity will 'make it' even in the face of adversity. Which is what makes Yolanda Ramke and Ben Howling's CARGO less about zombies than it does about survival and love.
Adapting their own Tropfest short of the same name, the feature film introduces us to Andy (Martin Freeman) and Kay (Susie Porter) and their daughter Rosie, surviving on a houseboat in the wake of a pandemic. When tragedy strikes, Andy has less than 48 hours to find a suitable caretaker for Rosie before he too succumbs to the virus.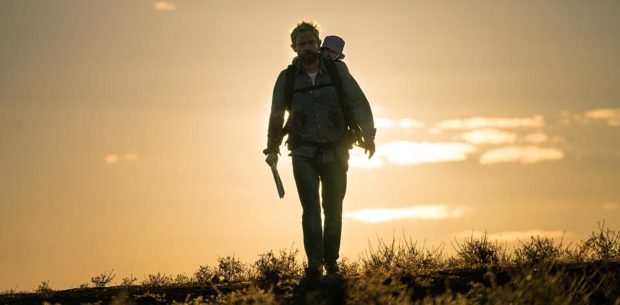 If Geoffrey Simpson's breathtaking photography of outback South Australia doesn't immediately distinguish CARGO from other films in the genre, then Ramke and Howling's commitment to world-building will. They don't simply place their lone wolf and cub in the middle of a familiar setting, but instead craft a whole background to the viral epidemiology and the response to it.
This is never done with heavy-handed exposition, with Ramke's occasionally episodic script dropping visual hints about the events that led to this. 'First aid' kits tell us all we need to know about how far the virus had advanced by the time we join Andy and Rosie. A key encounter with Vic (Anthony Hayes) and Lorraine (Caren Pistorius) show us what people are willing to do for the sake of normality in this fresh hell of post-apocalyptic Australia.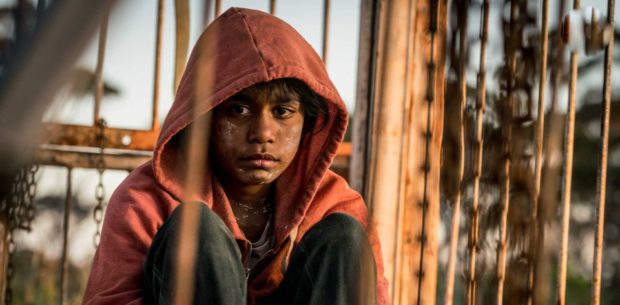 Undoubtedly one of the points of difference is the seamless incorporation of Indigenous stories into the character arcs, principally led by the young Toohie, in search of the Cleverman (David Gulpilil) who she believes can save her own zombified father. Rather than come across as somehow tokenistic, these elements offer an alternative to the returning to 'status quo' before the plague.
Freeman leads an excellent cast, taking his unlikely trajectory as a leading man and focusing all of his energy on a singular goal. Hayes and Pistorius in particular offer great counterpoints to his protectionism, and its great to see faces like Rabbit-Proof Fence's Natasha Wanganeen in small but significant roles.
While there's a very thin line that CARGO skirts along the edges of saviour and magical native narratives, it never gives into either. What Ramke and Howling manage to do is use our familiarity with the tropes and continue to ramp up the tension until we get to the inevitable but powerful conclusion. The result is a showcase for original Australian stories, and one of the most remarkable new takes on the genre.