Summary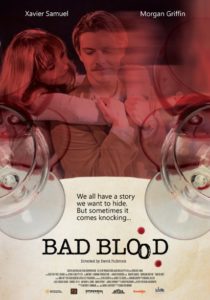 A slickly made local thriller with a novel (pun not intended) premise about a writer caught in a deadly game, even if it relies a little too heavily on genre convention.
David Pulbrook established himself as a name to watch a few years ago with the thriller The Last Dance. His first feature since then is BAD BLOOD, one that returns him to familiar territory in this slickly shot blend of genres.
Best selling writer Vincent (Xavier Samuel) is starting to get serious with new flame Carrie (Morgan Griffin) following the tragic death of his wife. When the couple heads out to a remote country getaway, Carrie begins to realise that there is more to Vincent that meets the eye.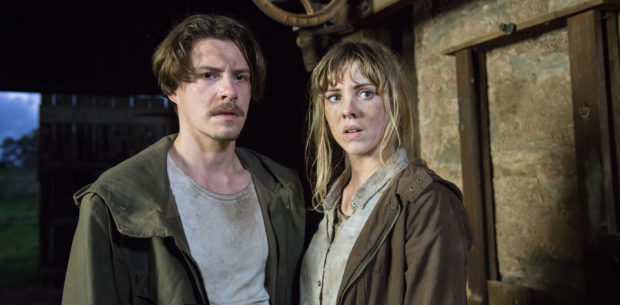 BAD BLOOD begins as a Stephen King style mystery, using the trope of the writer who becomes rapidly embroiled in his own spooky mystery. There's a genuine puzzle to be solved in the first act of the film,even if it appears to be providing us with constant answers to questions we haven't asked yet. In this way it sets itself up as a psychological thriller where it's entirely possible that Vincent in deeply involved in a series of killings.
The tone shifts once the film moves out to the country, where it rapidly becomes a dangerous game of cat and mouse between unexpected parties. Here Pulbrook relies increasingly on convention, ticking off the boxes of marked 'stalker' and 'cabin in the woods.' While there is a point of difference to Pulbrook's screenplay, it is one that we wouldn't risk spoiling here. Either way, it's not quite enough to mark this outing as a massively radical departure from the form.
What does distinguish BAD BLOOD from its contemporaries is the dramatic photography of Lee Pulbrook, shot in and around Adelaide. Wide shots of the open country roads are crisply shot, mixed as they are with epic, moody, and seemingly still frames of dark clouds moving over the remote house. Samuel has something of a dual role in the film as personality dynamics shift. At times he is thoughtful and reactionary, and others he is super creepy or simply sitting still for minutes at a time. It conjures a sombre mood that doesn't always gel with the rest of the piece.
Bookended by a narrative voice-over device that ties into Vincent's writerly ways, it's difficult to know whether the ending has been left deliberately ambiguous or is an anticlimax to the high tension of the final act. Nevertheless, BAD BLOOD is an entertaining thriller that skims the surface of genre, and continues to demonstrate Pulbrook's affinity to making genre pictures with a local flavour.