Summary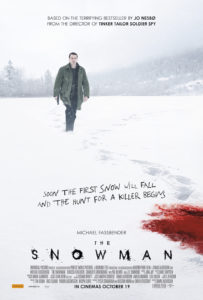 This adaptation becomes a bizarre jumble of detective tropes and lenghty disconnected scenes. You may never want to hear the tune 'Popcorn' ever again.
With almost a dozen Harry Hole novels under his belt, and millions of copies sold around the world, an adaptation of Jo Nesbø's most famous series seems inevitable. Failing to capture some of the same magic as the Stieg Larsson series, this Hollywood version's missteps freezes any franchise chances in their tracks.
Beginning with the seventh book in the series for some reason, the film introduced audiences to Harry (Michael Fassbender), an elite detective and a blackout drunk whose habits have alienated him from his family and squad alike. When a series of kidnappings leads him to believe a serial killer named "The Snowman" has resurfaced, he teams up with the talented Katrine (Rebecca Ferguson) to find them.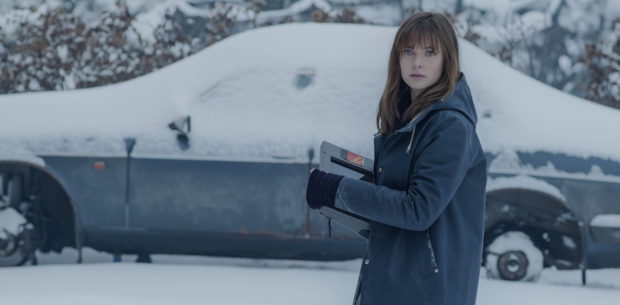 Director Tomas Alfredson is already on record as saying the production was rushed, with an estimated 10-15% of the script never making it to the shooting stage. While this in itself is not unusual, his description of the process is also true of the viewing experience: "a big jigsaw puzzle and a few pieces are missing so you don't see the whole picture."
The glacial pacing of the narrative doesn't match the production speed, with flashbacks and asides creating the illusion of movement. Much of THE SNOWMAN feels like a setup for another film, but it's almost the antithesis of a trailer. All the story highlights have been taken out and replaced with long stretches of snow and threads that don't go anywhere. Indeed, entire characters have no purpose save for being red herrings, which is Norway's least successful of all the herrings.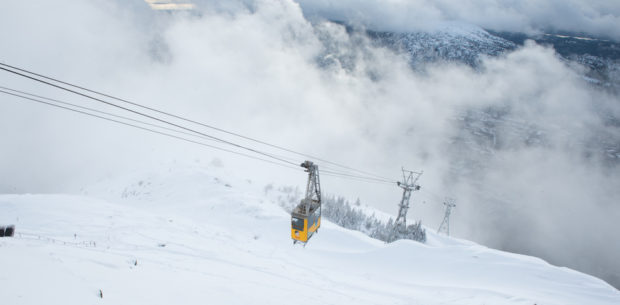 When action does come, it's either telegraphed by Marco Beltrami's often intrusive score, or squandered with the laughable smash-cuts to the heads of snowmen. As grisly as the murders are, we've been left out in the cold for so long that we have become completely numb to them.
At least the film is pretty to look at, with Dion Beebe's (Edge of Tomorrow) phenomenally crisp snowscapes dominating our periphery. No opportunity is missed to fill the frame with glory shots of Oslo, Bergen, and the mountain of Ulriken. Yet ultimately THE SNOWMAN is something much less than the sum of its parts, squandering a normally terrific group of actors and giving little incentive to return for future adventures with Harry Hole.