Summary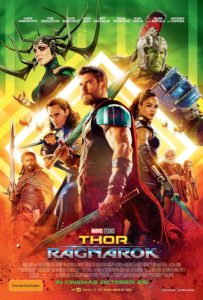 One of Marvel's most grand and epic stories is also one of its funniest. It's disarming, charming, and ridiculously fun: so now you'd better stop and rebuild all your ruins.
Comic book movies have often been labelled "too serious," as if the fantastical nature of the medium doesn't warrant sophistication. So it's a pleasure to see that Taika Waititi's approach to THOR: RAGNAROK is one of pure absurdist fun that's also reverential to the source material.
It's been two years since the events of Avengers: Age of Ultron, and twice that since Thor: The Dark World. After Thor (Chris Hemsworth) unmasks his brother Loki (Tom Hiddleston), posing as the Allfather Odin (Anthony Hopkins), he sets in motion a chain of events that leads to the resurrection of Hela (Cate Blanchett), the goddess of death. Stranded on a distant planet, the Grandmaster (Jeff Golblum) makes Thor fight for his life against old "friend from work" Bruce Banner/The Hulk (Mark Ruffalo).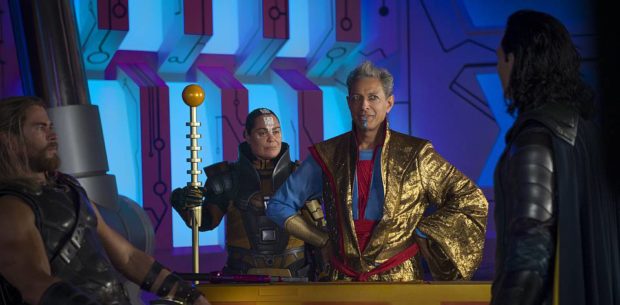 From the opening scene, it's clear that THOR: RAGNAROK will never miss an opportunity for a gag. It's a rather self-deprecating humour too, as if Flight of the Conchords had organically grown into a show about space vikings. Waititi himself plays a character named Korg, and his distinctive Kiwi accent acts as a laidback tourist in this fantastical world. It's actually going to be interesting to see how audiences from outside the Antipodes relate to this singular sense of humour.
There's little in the way of an emotional core to the film, as Eric Pearson, Craig Kyle and Christopher Yost's script flies by the seat of its pants through a narrative that is equal parts Norse mythology and pure comic bookery. Strangely this is never a detriment to the film, and it should come as no surprise that the god of thunder works best when placed in the heart of a swirling maelstrom.
Against phenomenal CG environments, making full use of the existing Asgardian world, Devo's Mark Mothersbaugh backs the visuals with a retro synth-heavy set of ambient sounds inspired by Jean-Michel Jarre. Hemsworth pulls on the comedy chops of Ghostbusters' Kevin while kicking ass to the tune of Led Zeppelin. The elements combine to make Thor every bit the cinematic hero he has always deserved to be.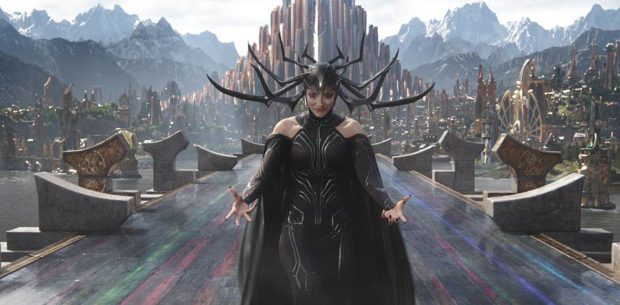 It's also a delight to have Hiddleston back on screen as something other than the primary antagonist too, using all his charm and guile to serve as Hemsworth's foil rather than his foe. Similarly, Ruffalo (as both Banner and the Hulk) gets to expand on his green goliath in the absence of another solo outing. Indeed, the events of this movie are partly inspired by the 2006 Planet Hulk comic book event.
On the side of villainy, the Grandmaster reaches peak Goldblum, quite literally stopping speeches in the middle of sentences to add to the wackiness of it all. Blanchett shows a massive appetite for munching on large chunks of the scenery, but both she and pseudo-villain Karl Urban have a ball doing it.
THOR: RAGNAROK sits quite happily alongside the original Guardians of the Galaxy as a tale that both expands the Marvel cosmic universe and provides plenty of laughs while doing it. As always, be sure to stick around through the credits for a taste of things to come, and one last gag on the way out the door. Avengers: Infinity War may promise to have the most Marvel characters in a single film, but they will be hard pressed to have as much fun as this one.