Summary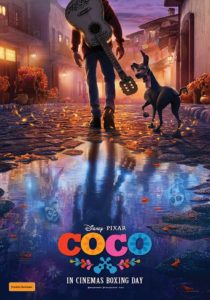 Combining gorgeous animation with lively storytelling and lush settings, this animated feature is not just one of the best of 2017, but one of Disney•Pixar's best in years.
Disney•Pixar's COCO had an inauspicious start when the House of Mouse tried to trademark the term 'Dia de Los Muertos' for publicity purposes. Cartoonist Lalo Alcaraz led the activism against the company, who in turn brought him on as a consultant. The result is a film that is not only respectful of Mexican culture, but one of the most authentic and original films to come out of Pixar in years.
Miguel (voiced by Anthony Gonzalez) is an aspiring young musician, but his career is hampered by an ancestral ban on music in his family. Searching for his great-great-grandfather, a legendary singer and the father of the titular Coco, Miguel inadvertently enters the Land of the Dead. In order to return home and follow his passion, he must solve the riddle of his family's past before sunrise.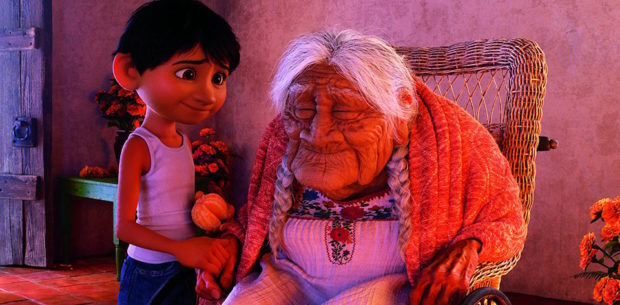 When we think about the best Pixar films over the years, from Toy Story to Finding Dory, they are the ones that reveal a world hidden just alongside ours. This is precisely what COCO does, blending this motif with the sensibility and cultural specificity of a Studio Ghibli film. Think of it as sitting thematically somewhere between Spirited Away and The Nightmare Before Christmas.
The Land of the Dead itself is bursting with energy. With whole sections built as a perpetual Baz Luhrmann-esque party based around the egoistical singer Ernesto de la Cruz (Benjamin Bratt), there's a perpetual motion that extends to the film's punchy pace. Yet even within this, Adrian Molina and Matthew Aldrich's screenplay never strays far from Disney•Pixar's textbook adherence to story. For every gag about there being "no restrooms in the Land of the Dead," the film can just as easily break your heart as the dead are 'forgotten' by the living.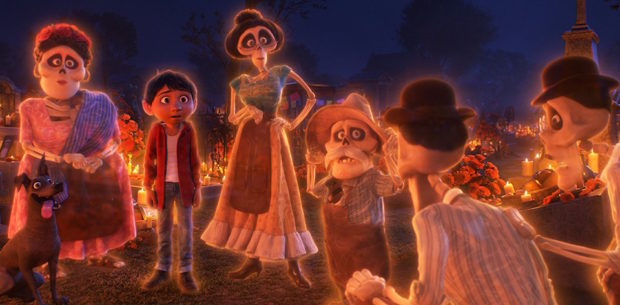 Director Lee Unkrich (Toy Story 3, Monsters Inc.) and his team have really pushed the boundaries of animation on COCO. There's a level of detail to the characters hitherto unseen in one of their films. You can see every line and minute hair on the titular Coco's face, for example, but it's not just the characters. The photography, including lighting and depth of focus, gets just as much attention for crowds as they do on individuals. An impressive feat given that every scene is literally created from scratch.
As Pixar's first original film since 2015's The Good Dinosaur, and sandwiched as it is between two forthcoming sequels (The Incredibles 2, Toy Story 4), COCO is a breath of fresh air. Filled with beautiful imagery, a handful of soulful and memorable Mexican songs, and a strong story, the film also offers a heartwarming missive on dealing with death and embracing your place in the land of the living.