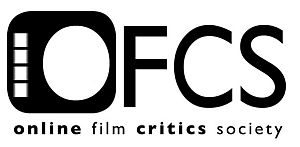 The Online Film Critics Society (OFCS) has released their nominees for the best films of 2017. Guillermo del Toro's THE SHAPE OF WATER leads the pack with nominations in 8 categories, followed by favourites CALL ME BY YOUR NAME (6 Nominations) and GET OUT (6 nominations).
The full list of nominees for Best Picture are A Ghost Story, The Shape Of Water, Call Me By Your Name, Dunkirk, Get Out, Lady Bird, mother!, Phantom Thread, The Florida Project and Three Billboards Outside Ebbing, Missouri.
OFCS is a unique global organisation of critics distinguished by their online presence, truly global reach, and diversity of voices. A full list of nominees can be found below.
Nominees for the OFCS Award for Best Picture
A Ghost Story
Call Me By Your Name
Dunkirk
Get Out
Lady Bird
mother!
Phantom Thread
The Florida Project
The Shape Of Water
Three Billboards Outside Ebbing, Missouri
Nominees for the OFCS Award for Best Actor in a Motion Picture
Daniel Kaluuya, "Get Out"
Gary Oldman, "The Darkest Hour"
James Franco, "The Disaster Artist"
Robert Pattinson, "Good Time"
Timothée Chalamet, "Call Me By Your Name"
Nominees for the OFCS Award for Best Actress in a Motion Picture
Cynthia Nixon, "A Quiet Passion"
Frances McDormand, "Three Billboards Outside Ebbing, Missouri"
Margot Robbie, "I, Tonya
Sally Hawkins, "The Shape Of Water"
Saoirse Ronan, "Lady Bird"
Nominees for the OFCS Award for Best Director of a Motion Picture
Christopher Nolan, "Dunkirk"
Greta Gerwig, "Lady Bird"
Guillermo del Toro, "The Shape of Water"
Jordan Peele, "Get Out"
Paul Thomas Anderson, "Phantom Thread"
Nominees for the OFCS Award for Best Original Screenplay
Greta Gerwig, "Lady Bird"
Guillermo del Toro, Vanessa Taylor, "The Shape of Water"
Jordan Peele, "Get Out"
Martin McDonagh, "Three Billboards Outside Ebbing, Missouri"
Paul Thomas Anderson, "Phantom Thread"
Nominees for the OFCS Award for Best Adapted Screenplay
Aaron Sorkin, "Molly's Game"
James Gray, "The Lost City of Z"
James Ivory, "Call Me By Your Name"
Scott Neustadter & Michael H. Weber, "The Disaster Artist"
Sofia Coppola, "The Beguiled"
Nominees for the OFCS Award for Best Documentary
Dawson City: Frozen Time
Ex Libris: The New York Public Library
Faces Places
Jane
The Work
Nominees for the OFCS Award for Best Foreign Language Film
BPM (Beats Per Minute)
Nocturama
Raw
Thelma
The Square
Nominees for the OFCS Award for Best Supporting Actor in a Motion Picture
Armie Hammer, "Call Me By Your Name"
Michael Stuhlbarg, "Call Me By Your Name"
Patrick Stewart, "Logan"
Richard Jenkins, "The Shape Of Water"
Sam Rockwell, "Three Billboards Outside Ebbing, Missouri"
Nominees for the OFCS Award for Best Supporting Actress in a Motion Picture
Allison Janney, "I, Tonya"
Holly Hunter, "The Big Sick"
Laurie Metcalf, "Lady Bird"
Mary J. Blige, "Mudbound"
Tiffany Haddish, "Girls Trip"
Nominees for the OFCS Award for Best Animated Feature
Loving Vincent
The Breadwinner
Nominees for the OFCS Award for Best Editing in a Motion Picture
Ben Safdie and Ronald Bronstein, "Good Time"
Lee Smith, "Dunkirk"
Paul Machliss, "Baby Driver"
Sidney Wolinsky, "The Shape Of Water"
Tatiana S. Riegel, "I, Tonya"
Nominees for the OFCS Award for Best Cinematography in a Motion Picture
Dan Laustsen, "The Shape Of Water"
Darius Khondji, "Lost City Of Z"
Hoyte van Hoytema, "Dunkirk"
Rachel Morrison, "Mudbound"
Roger Deakins, "Blade Runner 2049"
Nominees for the OFCS Award for Best Ensemble in a Motion Picture
Get Out
Lady Bird
Mudbound
The Post
The Shape Of Water
Three Billboards Outside Ebbing, Missouri
Nominees for the OFCS Award for Breakout Star of the Year
Brooklynn Prince, "The Florida Project"
Dafne Keen, "Logan"
Daniel Kaluuya, "Get Out"
Tiffany Haddish, "Girls Trip"
Timothée Chalamet, "Call Me By Your Name"