Summary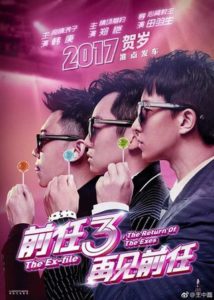 Never quite settling on a tone, this broad romantic dramedy never quite settles on a tone - but it sure loves its montages!
Tian Yu-sheng's Ex-Files series has been running since 2014, and has proven to be a successful formula at the Chinese box office. It's not hard to see why. The simple setup of love's labours lost and regained has sure-shot appeal to couples and the lovelorn everywhere.
In this outing, pals Meng Yun (Han Geng) and Yu Fei (Ryan Zheng) break up with their respective girlfriends. At first it's all parties and the possibility of endless female conquests. However, as their exes wander back into their lives, everybody's lives become more complicated.
Mainstream rom-coms tend to reinforce gender normative roles, yet THE EX-FILES 3 (前任3:再见前任) goes out of its way to hammer us with negative stereotypes. Beginning with a tongue-in-cheek discussion of the strengths of men versus women, one lady is literally hospitalised because she gets sick when the seasons change. In another less-than-stellar moment, the boys compare the fraternal 'twins' they're dating: one is petite, the other tall and muscular. Guess which woman is accidentally left in the trunk of a car? Oh, the hilarity.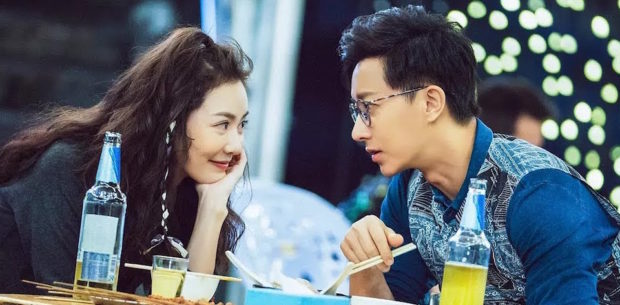 Tonally all over the place, THE EX-FILES 3 plays out in a series of montages. There's a dance party montage (with music). A drunk-dialling montage. A noodle eating flashback montage. A design planning montage (also with music). In one of the more ridiculous pieces of overwrought melodrama, there's even a mango eating montage that's not intentionally played for laughs. In the closing moments of the film, we flash forward a year, and then back six years, just to get one final montage in before the random rap over the credits.
Billed as the "third and final film in the hugely popular EX-FILE series," it's hard to see where this could have gone anyway. Leaving us on a bummer of a final (montage) scene, this kind of on-rails plotting would work better as a weekly drama series that it does as a feature film. It would also temper out the emotional outpourings that go from 1 to 100 in the space of a moment. If this is an ex you keep returning to, then it's an abusive relationship.