Summary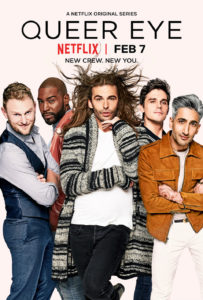 A reality show with a heart of gold? The return of the classic makeover show gets topical. All things just keep getting better!
"If the original round was about tolerance, this time it is about acceptance." The last year has thrown out some surprising reboots and reimagined versions of classic shows. So it comes as a bit of a shock that a revival of 2003's Queer Eye (for the Straight Guy) is one of the most sharply relevant and heartfelt reality shows of the last few years.
After rapidly introducing us to the new Fab Five – the cultural Karamo Brown, hairdresser Jonathan Van Ness, decorator Bobby Berk, fashion expert Tan France, and chef Antoni Porowski – the titular "queer eyes" hit the ground running in Georgia. Shifting the setting from metropolitan New York to the South allows the show to tackle some salient issues head-on, from homophobia to the Black Lives Matter movement.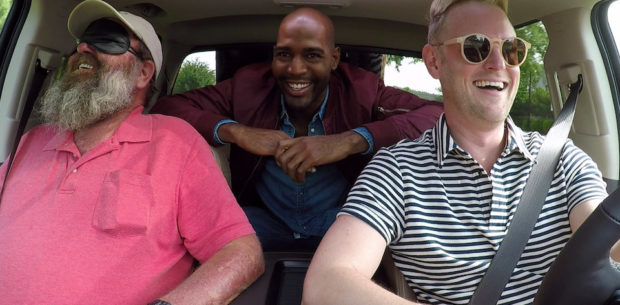 The original show has been parodied and imitated countless times, with body positive shows like Gok Wan's How to Look Good Naked filling in the void during QUEER EYE's absence. In terms of broad formula, the Fab Five follow the same basic mould: they arrive, they assess, they breakdown, they makeover, and they rebuild. What's unexpected is how deep some of those rebuilt foundations go.
In one episode, Karamo Brown is driving back from a makeover with an old-school Southern cop. The conversation takes an unexpected turn into Brown's feelings on police brutality, leading to a refreshing exchange about the need for more truth and reconciliation. Another episode helps a man with lupus find the confidence to reconnect with his ex-wife. Proving it's not just "for the Straight Guy" anymore, another slice sees the Fab Five help a gay man come out to his family. Basically, you may never have happy-cried in a reality show as much as you will in this.
You can still enjoy QUEER EYE for its pure exuberance. Jonathan Van Ness, for instance, is a force of nature that can barely be contained by the eight episodes of the series. Yet in a time when the powers that be are playing a dangerous game of divisive politics, it's nice to know that there is a show that's willing to take an optimistic view. It may not fix all the problems of humanity, but at least it bursts a few sacred bubbles along the way and shows us tiny bit of hope.
QUEER EYE will stream exclusively on Netflix from February 2018.