Prepare for another season of contemporary Japanese cinema. The Japan Foundation has announced a full program of 38 films for their 21st Japanese Film Festival Australia. From warring samurai to game adaptations, there's a little something for everyone in this excellent line-up.
The opening night film MUMON: THE LAND OF STEALTH, directed by Yoshihiro Nakamura (Fish Story) and starring Satoshi Ohno (The Locked Room), pits ninjas against samurai and you don't really need to know anything more, right? Naomi Kawase's RADIANCE, the winner of the Ecumenical Prize at Cannes this year, will close out JFF.
Other program highlights include A DOUBLE LIFE, a drama from first-time feature film director Yoshiyuki Kishi, which was nominated for Best Director and Best Actress at London's Raindance Film Festival in 2016; BIRDS WITHOUT NAMES, a visceral tale of lust, devotion and redemption from Kazuya Shiraishi (The Devil's Path); the beautiful animated exploration of life in Hiroshima before the bomb, IN THIS CORNER OF THE WORLD; and HER LOVE BOILS BATHWATER, Japan's official contender for the foreign language film Oscar.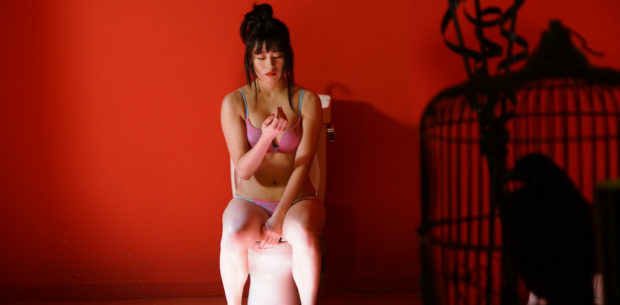 As our taste at The Reel Bits runs a little weird, we're also pretty excited to get Sion Sono back on the big screen with ANTIPORNO, the unique filmmaker's answer to Nikkatsu's request to bring back the Roman Porno film. The controversial Eiji Uchida (Lowlife Love) also returns with LOVE AND OTHER CULTS. We'll be there will bells on.
Yet there really is something for everyone this year, from the stunning arthouse comeback film SNOW WOMAN by Asia's indie darling Kiki Sugino, through to food porn sequel MIDNIGHT DINER 2; the genre-bending BEFORE WE VANISH by veteran Kiyoshi Kurosawa; the story of a trans woman in Japan in HIGH HEEL REVOLUTION; animated fantasy ANCIEN AND THE MAGIC TABLET; international collaborations such as GUKOROKU – TRACES OF SIN by filmmaker Kei Ishikawa and Polish cinematographer Piotr Niemyjski.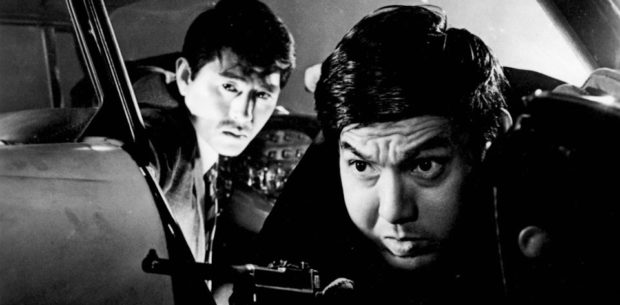 For the retro fans in the audience, celebrated B-movie director Seijun Suzuki will get a retrospective throughout October and November. You can work your way through the pulp majesty of TOKYO DRIFTER, BRANDED TO KILL and the wonderfully titled DETECTIVE BUREAU 2-3: GO TO HELL BASTARDS! If for no other reason, watch them because frequent star Shishido Jō's artificially enlarged cheekbones have been described as everything from "ruggedly handsome" and "chipmunk like."
A full list of film can be found japanesefilmfestival.net The national tour of Canberra, Adelaide, Brisbane, Perth, Sydney and Melbourne, kicks off on 13 October and runs through to 3 December 2017.
CANBERRA – 13 to 22 October 2017 at Dendy, Canberra Centre
ADELAIDE – 19 to 22 October 2017 at GU Filmhouse Adelaide
BRISBANE – 25 to 29 October 2017 at Event Cinemas Brisbane City Myer Centre
PERTH – 1 to 5 November 2017 at Hoyts Carousel, Cannington
SYDNEY – 16 to 26 November 2017 at Event Cinemas George Street
MELBOURNE & CLASSICS – 23 November to 3 December 2017 at Hoyts Melbourne Central & ACMI Cinemas
CANBERRA CLASSICS – 6 to 7 October 2017 at National Film and Sound Archive
SYDNEY CLASSICS – 1 to 25 October 2017 at Art Gallery of NSW