Summary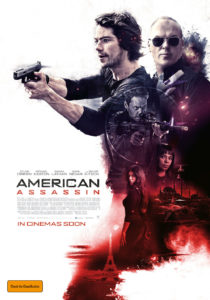 Bouncing from one city to the next, this generic action/spy flick doesn't care if you've seen all the films that it is imitating, it's going to remake them anyway.
There are so many highly-training spies running around the cinematic globe, it's a wonder that states have any secrets left. AMERICAN ASSASSIN represents the first film outing for Mitch Rapp, the lead in a dozen works from bestselling novelist Vince Flynn. James Bond and Jason Bourne may not be making room in the spy bus just yet.
After watching his girlfriend get gunned down by terrorists on a resort beach, Rapp (Dylan O'Brien) dedicates himself to deadly revenge training. Intent on infiltrating terrorist cells, he is instead intercepted by CIA Deputy Director Irene Kennedy (Sanaa Lathan), who sends him to train with Cold War vet Stan Hurley (Michael Keaton). When the mysterious "Ghost" (Taylor Kitsch) steals plutonium, Rapp heads into the field.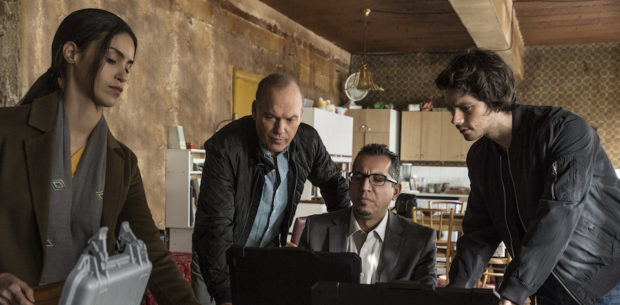 AMERICAN ASSASSIN is like a mixtape of all your favourite bits from other action films, especially any Bond film between Goldeneye and Skyfall. Indeed, the substantive plots of both of those films play into the relationship between Kitsch/Keaton in particular. This is not a problem by itself, but it becomes an issue when the army of writers accompany it with weakly developed characters who spout nothing but clichés and truisms.
Lurching from one location to the next without any particular sense of purpose, tension comes from the repeated and threatening use of the word 'plutonium.' Lines like "The enemy dresses like a deer, kills like a lion" are dropped with alarming regularity. When they are looking for a nuclear physicist, the 'good guys' quite literally go to something called the Nuclear Physicist Watchlist online. It's a particular shame given that the late novelist Flynn was known for his attention to detail, a level that at least one US president referred to as being a little too accurate.
Which would all be fun and games if AMERICAN ASSASSIN wasn't also surprisingly brutal at times. The opening shooting sequence, with all of its flesh ripping bullets, seems to revel in the terrorists' actions. Later, director Michael Cuesta emulates the Bourne style of hand-to-hand combat, but the slick production and waifish O'Brien don't have the corresponding weight to convince us of its danger.
After the inevitable bomb chase that the film has been building to, the film simply decides to come to an end, having no more catchphrases left to spout. The approach seems to hope for more entries in the saga of Mitch Rapp, although it's difficult to see where else this single-minded and rage-filled revenge story can go from here.