Summary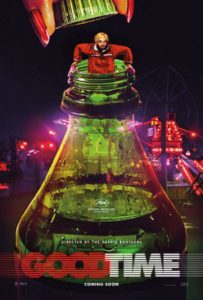 An electric explosion of force and colour, this focused thriller is a textbook character study mixed up in a hurricane of kinetic energy.
Brothers Ben and Josh Safdie had already developed a solid reputation in indie features and documentaries before GOOD TIME exploded into the main competition section at the 2017 Cannes Film Festival. Explode is an appropriate word, as it's the kind of piece that hits you with an incredible force and leaves your senses scattered to the wind.
Constantine "Connie" Nikas (Robert Pattinson) and his mentally challenged brother Nick (Ben Safdie) attempt to rob a bank. A chain of events leads to Nick's arrest and confusion over being placed in a holding cell. What follows is a chaotic night of Connie attempting to get the bail money together to get Nick out of jail.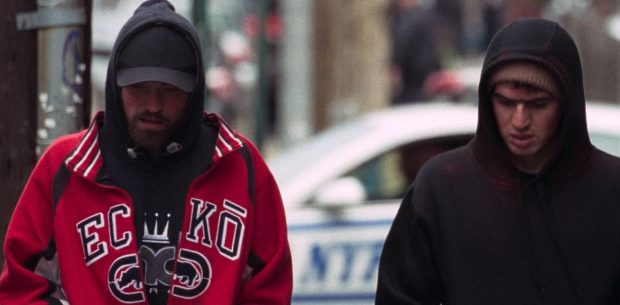 GOOD TIME is less of a straight narrative and more like sensory thrill ride. Part of this is to do with Sean Price Williams' (Golden Exits) electric cinematography, from his extreme closeups of the brothers to the claustrophobic and acid-laced neon madness of an amusement park. Then there's the sexy score from Brooklyn-based experimental musician Oneohtrix Point Never, for which he won the Soundtrack Award at Cannes. Pulsing with the energy of its single minded leads, it turns even the most mundane moments into thrilling bubbles of tension, much as Cliff Martinez did with Drive.
For Pattinson, his post-Twilight career continues to distance himself from the mega-franchises as he once again disappears into another intense character. Constantly hustling people, even complete strangers within their own homes, he arrives on screen as a complete entity that physically transforms himself throughout the film.
Ben Safdie is remarkable as Nick, simply reacting and running on pure unadulterated instinct. There's also a wonderful turn from Buddy Duress as Ray, another career crook who gets swept up in Connie's whirlwind. With the aid of a slick montage, Ray gets to tell his story in a sequence that outdoes entire crime films in its focused intensity.
From the start, GOOD TIME sets itself for tragedy. It can only end one way for Connie, but there is still a chance for Nick. So it's no fluke that we spend much of our time with Connie, on a misguided quest to 'save' Nick. We as the audience know what the way out of the cycle is, and in the end, the Safdies offer us the barest glimmers of hope for at least one of the Nikas boys.