What a strange year. If the year had a theme, from global politics to the far more grounded world of cinema, then it was to expect the unexpected.
Looking back at my most anticipated list of 2017, it's fair to say I may have hyped myself into a corner. Indeed, only 3 of those films appear here. As a geek, I've spent so much time pouring over the merest whiff of a hint on blockbusters like Blade Runner 2049, Alien: Covenant, Valerian and the City of a Thousand Planets, and of course, Star Wars: The Last Jedi. It was to be a golden age for fantasy and sci-fi! Hell, a friend and I took on the added challenge of reading 20-odd Stephen King books to fully appreciate the ultimately misguided adaptation of The Dark Tower.
So with a few notable exceptions, it's unsurprising that the indie darlings, the locals, and Asia cinema dominate my favourite films of 2017. I say "favourites" rather than "best" because the former is at least honest in its subjectivity, and that's all this game is really about. After all, film critics have taken a beating this year (oh poor us, I hear you cry), from Martin Scorsese's spleen-venting about Rotten Tomatoes to the outcry over Lady Bird's RT score slipping from a perfect 100% due to critic Cole Smithey's contrary stance. There is one "best" in the title, but you can't blame me for an equally honest attempt at clickbait can you?
Speaking of Lady Bird, you'll notice that it is absent from this list. Australia's annual tradition of holding back awards favourites until the following January/February means I was unable to see it, or P.T. Anderson's Phantom Thread, by the time I hit "publish" on this article. So while they may be lost to listicles of time, and therefore invisible to the world, they will be covered in the new year and assessed on their own merits. Or, you know, whatever the critical mafia tells me to write.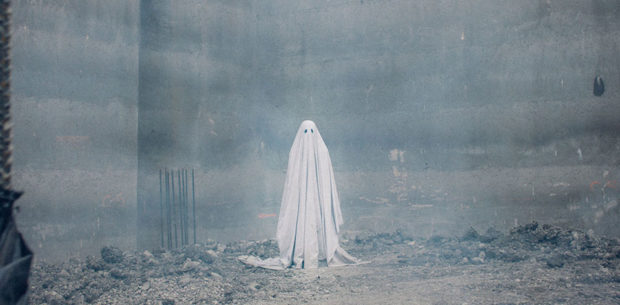 The favourites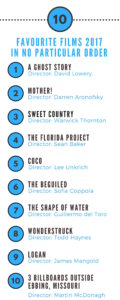 From the art deco trappings of the Randwick Ritz to the modern multiplexes that dot the major cities, the 300+ films I've seen this year have taken me all over the country. The rain-soaked Sydney Film Festival will always be nearest and dearest to my heart, but it wouldn't be a full year without a visit to MIFF, SUFF, KOFFIA, JFF, and my first trip to the amazing Adelaide Film Festival. Each has its own distinct flavour, even if the Venn diagrams overlap occasionally.
So how does a film stand out from the crowd? Two words: be original. A GHOST STORY certainly fits the bill. David Lowery's haunting meditation on grief, life, and the relativity of time was made on a microbudget, its structure deftly recreating the relativity of time for audiences. (Read: Full Review) Similarly, Darren Aronofsky's divisive MOTHER! is a modern allegory earns every inch of its titular exclamation mark. Here we watch creators delivering their souls to hungry masses, only to watch them destroy it and devour it (Read: Full Review).
What shouldn't be divisive is the quality of the performances in THE FLORIDA PROJECT, a lyrical, intense, superbly shot and impeccably cast study of life on the fringes that mesmerises while taking you through the entire emotional spectrum. Willem Dafoe's award-worthy performance is perhaps only eclipsed by newcomer Brooklynn Prince, a true force of nature. (Read: Full Review). That said, the ensemble cast of THREE BILLBOARDS OUTSIDE EBBING, MISSOURI are impeccable, as Frances McDormand leads an all-star cast in one of the most honest, heartbreaking, and surprisingly funny films of the year.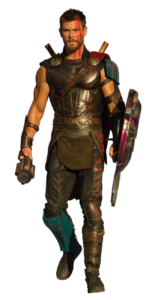 Australia's own SWEET COUNTRY won big at Toronto and Venice, and the film arrived with a similar impact in Australia during the Adelaide Film Festival in October. A phenomenal western drama mixed with a legal procedural that searches through Australia's past to find which one of the many shades of justice will lead us to reconciliation in the future. (Read: Full Review)
It's not all microbudgets and character pieces. Taika Waititi's approach to comic book adaptation THOR: RAGNAROK is one of pure absurdist fun that's also reverential to the source material. The phenomenally good LOGAN transcends convention with its dark outlook and relentlessly violent narrative, it's both an inevitable conclusion and a complete departure from the series to date.
Speaking of adaptations, Sofia Coppola's version of THE BEGUILED melts away the facade of southern hospitality in a powder keg of understated horror that continues mounting until the very end. Yet it's WONDERSTRUCK that is a masterclass in visual storytelling, a love letter to cinema, with other hyperbolic catchphrases equally apply to this stunning adaptation of Brian Selznick's illustrated novel. Guillermo del Toro's THE SHAPE OF WATER is equally indebted to cinematic history, blending spectacular visuals and captivating performances for one of del Toro's most mature and accomplished films to date.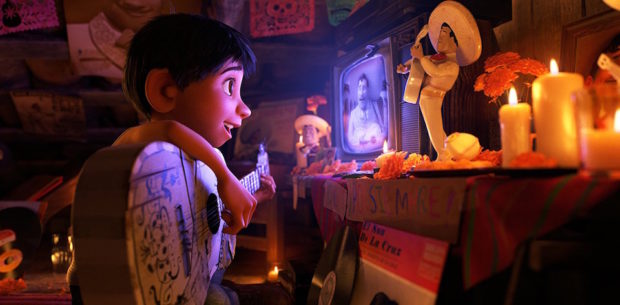 The animated
I've always loved animated films. When we think about our earliest film memories, it's always the classic Disney films that pepper the highlights. So it's no shock that COCO makes the list for my favourite animated film of 2017. Combining gorgeous animation with lively storytelling and lush settings, this animated feature is not just one of the best of 2017, but one of Disney•Pixar's best in years.
Japan's IN THIS CORNER OF THE WORLD is a war film where the conflict is kept in the background, allowing a moving microscopic view of how it impacts people on the fringes. The lead character's artistic eye that uses gives an impressionistic view of events leading up to the Hiroshima bombing. As bombs go off in the sky, for example, Suzu sees them as angry paint splashes that segue into Van Gogh's abstractions of Starry Night.
Speaking of Van Gogh, LOVING VINCENT has a slightly odd approach in its murder mystery narrative, but it is also one of the most ambitious pieces of animation of the year. The fully-painted animation gimmick is something that's an initial shock to the system, but soon becomes an essential part of the storytelling.
Japan's A SILENT VOICE may not have had the big profile of Your Name, but nevertheless remained a beautiful and impressionistic tale of second chances and inner turmoil that reflects on teenage interactions, bullying and the notion of self-worth.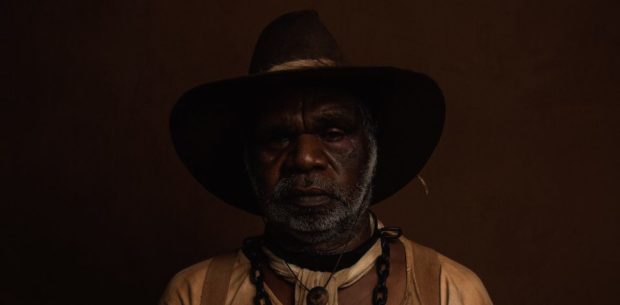 Australia
Apart from SWEET COUNTRY, which rightfully deserves its place on every critical list this year, 2017 has been amazing for Australian cinema. It started out well with JASPER JONES, Rachel Perkins' youth-centric film combining Harper Lee and Mark Twain in Western Australia, tackling race and prejudice full-on.
Proving that genre is king in Australian cinema, CARGO is a zombie film with a difference. Martin Freeman stars in a film that weaves traditional Aboriginal narratives into an unforgiving landscape for an experience that's truly unique. Meanwhile, KILLING GROUND is an atmospheric bubble of slow-building tension, completely playing into tropes while quietly subverting them. Surprising the hell out of us was MY PET DINOSAUR, family film that makes terrific use of effects to turn the Blue Mountains in small town America in a joyous throwback to a Spielbergian adventure story. The TV spin-off DANCE ACADEMY is joyful reunion with an optimistic mix of dream pursuit and (naturally) some awesome dancing.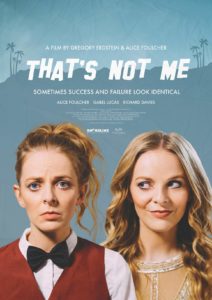 On the other end of the spectrum, Aussie comedy is often accused of being too broad and lowbrow. So 2017 proved that there are at least two other options. ALI'S WEDDING is original, hilarious and flat-out charming, taking on the conventions of the genre and uses them to hold up a mirror to a nation. Indie comedy THAT'S NOT ME is a heartfelt and quirky Aussie comedy about finding your place in the world, with some great inside industry references for film fans and aspiring stars alike. I've also loved chatting with the filmmakers throughout the year.
Rounding out the year for Australian film was an excellent slate of documentaries as well, including Warwick Thornton's topical WE DON'T NEED A MAP, the powerful IN MY OWN WORDS, the essential art history of WHITELEY, and the THE GO-BETWEENS: RIGHT HERE made us get all of our Go-Betweens records out again.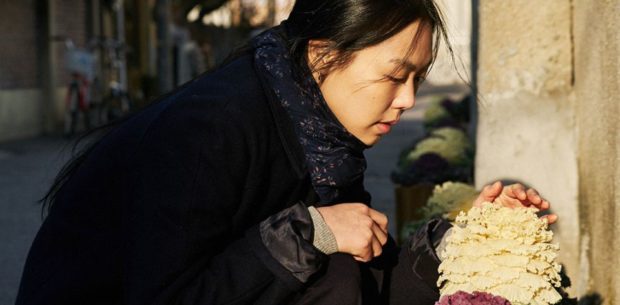 Focus on Asia
Apart from Australia, my other main focus at The Reel Bits has long been on Asian cinema. Indeed, almost 50 of the films I saw this year fall into this box. It's been amazing seeing so many Asian films released to Australian cinemas this year, so many that we can barely keep up with them all. Hong Sang-soo's ON THE BEACH AT NIGHT ALONE is one of three releases from the director this year, delivering something that is part apology and part confessional in a glorious showcase for actress Kim Min-hee, once again turning the lens back on his private life for one of his most raw films to date. (See also: THE DAY AFTER)
A TAXI DRIVER was one of the most surprising releases of the year, shedding new light on the 1980 Gwangju Democratic Movement gets a sharp new focus in this raw slice of history that Jang Hoon brings to life in a way that alternates between charming and gritty. Japan's Academy Award entry HER LOVE BOILS BATHWATER went straight for the tear-ducts.
The rest
There's a couple here that I adored watching, and while they weren't perfect, they'll still be on high rotation on my Netflix or Blu-ray drawer for many years to come. Stephen King's IT was a faithful and stylish adaptation, and it didn't even have to include an underage orgy. Christopher Nolan's remarkable DUNKIRK was an impressionistic blend of sound and fury that put us right in the action. Taylor Sheridan confirmed his talents as a writer and director with WIND RIVER, another atmospheric thriller that focuses on people on the fringes. On the flip side, BRIGSBY BEAR is a charming and disarmingly funny film. It's about a person who is obsessed with a TV show made for an audience of one, but the film has universal appeal.