Summary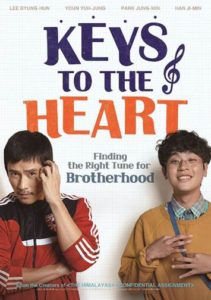 Sitting somewhere in the nexus between Rain Man, Shine, and Her Love Boils Bathwater, this heartfelt family drama may not break new ground but still requires a tissue box handy.
If Lee Byung-hun is being likened to the Tom Cruise of South Korean cinema, then KEYS TO THE HEART (그것만이 내 세상) might just be his Rain Man. The comparison is an obvious one, dealing as it does with a man suddenly finding out about his autistic brother. Yet despite the unoriginality of the premise, writer/director Choi Sung-Hyun's film still brings the warm and fuzzies.
The setup is simplicity itself. Washed-up boxer Jo-Ha (Lee Byung-hun) is drawn back into the life of his estranged mother In-Sook (Youn Yuh-Jung). Learning he has a younger brother Jin-Tae (Park Jung-Min), an autistic savant with a penchant for piano, the brothers begin to transform each other.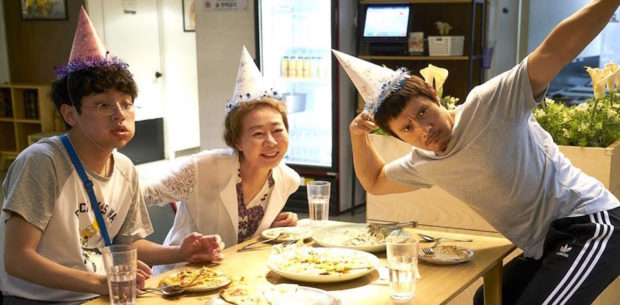 While it is hard to completely separate KEYS TO THE HEART from Barry Levinson's Oscar-winning film, it's also just as difficult to not get swept up in the inherent goodness of it all. It's a series of on-rails comic/dramatic vignettes as Jo-Ha slowly gets his life back in order, and Jin-Tae learns of a world outside his sheltered existence.
The comedy ranges from the subtle interactions of Lee and Park to the latter miming public defecation. If it sounds slightly silly, it's because it is, and everyone involved seems to be content enough to just let the inoffensive waves wash over them. It all builds up to the classic change-of-heart at the airport trope, and a musical finale, but it will be a heart-hearted person indeed who doesn't shed a tear or two in the last 20 minutes.
You'll feel completely manipulated, of course, but the star power paves over numerous obvious moves in Choi Sung-Hyun's script. Ultimately a showcase Lee and Park, it's the latter who is a complete revelation. Seen recently in The King's Case Note and Psychokinesis, Park completely disappears into his autistic persona. With a handful of repeated phrases, and physical affectations, Park delivers a transformative performance that might just earn him a few awards nods.
Meanwhile, international star Lee banks on his brooding looks and tough-guy persona, but it's a fairly safe investment. His journey from ex-boxer to nice guy is preordained, but he's impossible to look away from. Industry legend Youn Yuh-Jung, off the back of The Bacchus Lady, has a small but memorable role. Her presence give the film gravitas, and some of scenes will be single-handedly responsible for the sales of tissues during the post-film sniffles.
KEYS TO THE HEART won't score any accolades for imagination or daring. Yet despite its similarities to other films, or perhaps because of them, it will still earn points as an audience favourite and a chance to see some fine actors working together.